Sheena Thomson Consulting is a boutique global crisis and issues management consultancy.  We provide clients with expertise, counsel, operational support, and guidance to plan for and manage reputation risk, and achieve best outcomes when faced with risk, challenges and unexpected or complex events. We also have considerable experience in high visibility transition settings, high-risk situations, sensitive projects and discrete operations.  
Our core services advise and support individuals and organisations drawing upon experience gained in the security, diplomacy, corporate, and government sectors.  Typically, we work closely with operations, risk management, business continuity, communications, legal and executive functions.
We assist with transition and crisis planning, training, risk mitigation, task management and post-crisis strategy implementation. As part of our focus on transition and mitigation, we have a special interest in ESG and climate change which is increasingly impacting physical, transition and liability risks.
We have particular experience in the UK, the EU, North America, and GCC and ASEAN regions.
Why we are different
Sheena Thomson Consulting comprises a highly experienced team drawn predominantly from the military and civilian public service sector, augmented with solid consulting experience. We understand the dynamics at work when under pressure, how to manage risk and reputation, and how to achieve successful outcomes.  
We offer very specific strategic and operational crisis management expertise and high levels of service that focus on our client's needs. Our strength is providing a responsive, discreet and flexible approach in complex situations.  
Founder – Sheena Thomson, Found. Chart. PR, MCIPR, FRSA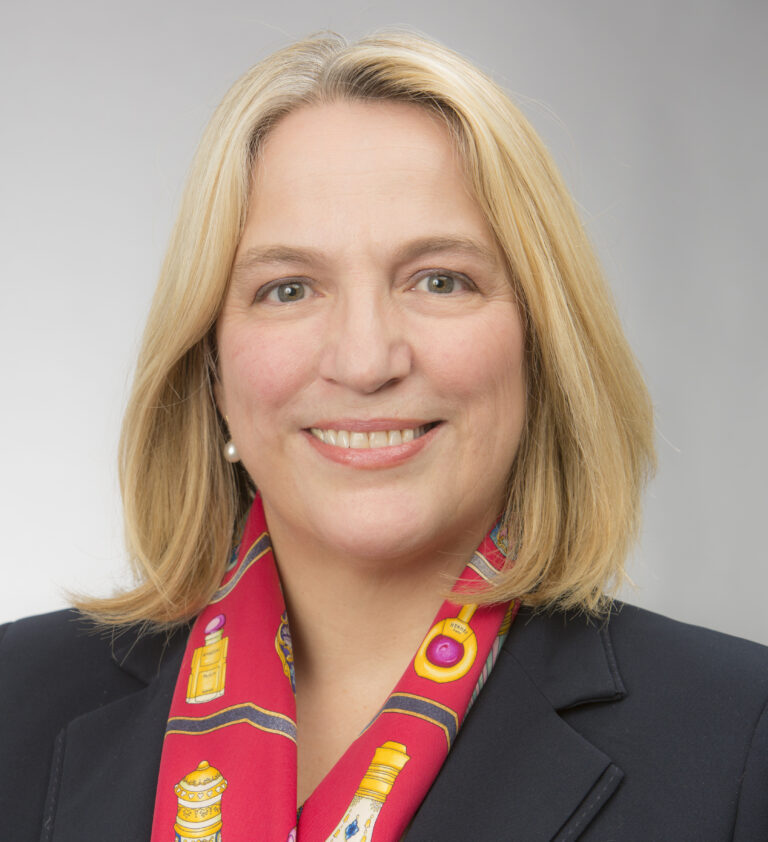 Sheena is a global strategic, crisis and issues communications leader. She has built a solid reputation over the course of her career in military media operations, government advisory and corporate communication roles. She is an expert in identifying and mitigating issues and managing crisis communications, both during and after situations that either threaten or impact lives, reputation or business operations.
Sheena specialised in military human resources and media operations as an officer in the Royal Navy, where she mastered the ability to craft clear communication of a complex subject in frequently challenging settings. Since leaving the Royal Navy, Sheena has held senior multi-sector communication roles, including senior advisory or spokesperson roles for NATO, the EU, the ASEAN Secretariat, and the Emirate of Abu Dhabi Executive Council General Secretariat. She has represented clients in many countries around the world and has lived in Macedonia, Egypt, UAE, Oman, and Thailand leading up to the 2014 coup d'état.
Her crisis management expertise often places her at the centre of sensitive and challenging situations. These include aircraft accidents, political crises, cyber security concerns, regulatory challenges and post-IPO issues management. Sheena is a global crisis responder and is available 24/7 for both remote and onsite support. Her record deploying to a client overseas is two days.
Sheena is a Founding CIPR Chartered PR Practitioner, MCIPR, PROSCITM  Change Management Practitioner, FRSA, member of the Institute of Risk Management (IRM) and communications member on the IRM Climate Change Special Interest Group.
Blindside is a risk, resilience, and crisis management firm that help clients become more resilient through identifying their issues and risks; planning to mitigate them; training individuals and teams to respond effectively; assisting the response; and aiding their recovery.  Blindside Risk consultants' deep experience of commercial risk and crisis management around the world enables delivery of solutions that work when and where they are needed most.
Sheena Thomson Consulting has worked with Blindside since 2019, most closely with Mark Harris and its founder Ian French.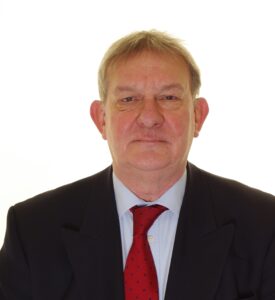 Mark is Blindside's lead crisis management consultant and has worked internationally for over 20 years at the forefront of crisis management and crisis communications. 
Prior to this he served as a British Army officer, completing two United Nations tours, as well as appointments to multi-national teams. Since leaving the Army, he has specialised in commercial crisis management, working for several leading consultancies, and has delivered conference presentations around the world on crisis management and crisis communications topics.  He is also a regular broadcast and print commentator on breaking news crises around the world. 
Mark attended the Advanced Management Course at the Manchester Business School, and the London School of Public Relations, before specialising in crisis management and crisis communications.  His language skills include French, Spanish and German.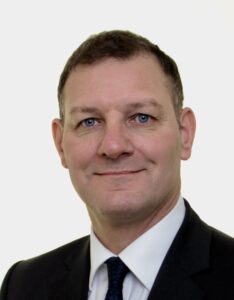 Ian founded Blindside in 2003 to help make clients more resilient.  Since then, he has worked across sectors around the world and taken in-house roles.   
He has worked extensively with mining companies worldwide for the past twelve years to design and implement practical, company-wide governance, risk and crisis management, compliance, and security management systems.  Before specialising in commercial risk and crisis management, Ian served as a British Army Parachute Regiment officer, where he gained a practical understanding of leading teams in challenging situations.
Ian ran Kroll's crisis management and security practice across EMEA. Before that, he designed and implemented a security and crisis management system for Transocean worldwide, including West Africa, the Middle East, South East Asia and North America.
Ian has an MBA from the University of Warwick and is studying for an MSc in Cyber Security from the University of Oxford.
Leading Change is a strategy execution consultancy that helps clients create a competitive edge by developing and implementing positive changes in the way they get important things done. 
Change invariably emerges from crisis.  In our fast-paced and uncertain world, Leading Change helps organisations adapt quickly, perform more consistently, and create more value.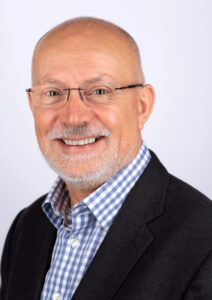 Mark founded Leading Change Limited in 2008. His company specialises in applying the principles of Mission Command to develop and implement strategy in an uncertain world and develop effective change leaders and cohesive teams.
Mark's extensive experience combines his army operational leadership and strategic planning roles with a 19-year consulting career, during which he has designed and implemented high-impact change programmes intended to build organisational capability and improve results.
His client portfolio includes leading companies in the pharmaceutical, digital publishing, engineering, and automotive sectors.
Crisis Solutions are leaders in crisis simulation and training. They deliver crisis management exercises, simulations, workshops, and training for some of the world's largest and best-known organisations. All training is available online via the platform of the client's choice.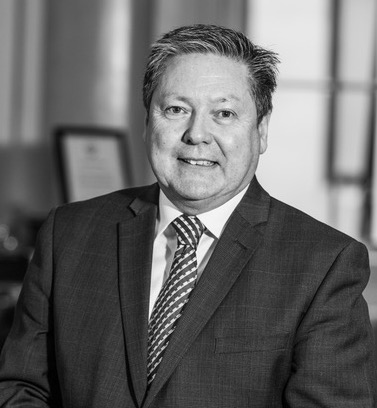 Richard joined Crisis Solutions in 2003 as Managing Director. He has over 20 years' experience of delivering and managing risk and resilience solutions for a variety of global brands. He has designed and run hundreds of crisis exercises and training events for a wide variety of organisations in several sectors, including financial services, manufacturing, entertainment, retail, government, and pharma.
Richard has been instrumental in projects as diverse as cyber-attack simulation for a global financial services provider; practical resilience planning in the oil fields of Kazakhstan; and supply chain resilience for major retailers. He was also involved in resilience planning for the London 2012 Olympics.
Prior to becoming a consultant, Richard was involved in financial services, achieving success as a fraud investigator, before moving to the London Stock Exchange.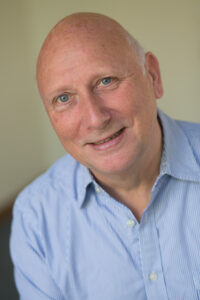 Steve is an accomplished and experienced advisor on risk, governance and business effectiveness. He is passionate about integrating the management of risk and organisational resilience with business strategy. 
Steve draws upon his experience as a former CEO of the Institute of Risk Management (IRM), and has held other board-level executive and non-executive appointments, including at a FTSE100 firm.
He works extensively as an advisor and trainer across the globe, particularly the Middle East and South-East Asia. Sector experience includes complex and technical environments, financial services, charities, and public bodies.
Steve holds an MA in chemistry from Oxford University and his unique 'no jargon' focused and pragmatic approach has made him widely sought after as a speaker and writer.
Dr Adrian Britten, PhD, C.Psychol.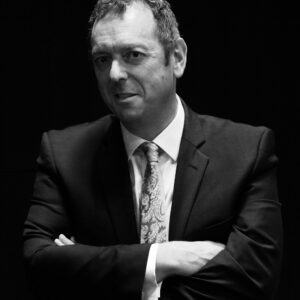 Adrian has substantial experience protecting reputations, engaging employees, developing brands and developing leaders, often in difficult and sensitive situations.    
As a Chartered Psychologist he has delivered lasting behaviour change in the transformations, M&As and rebrands which pepper his career. Sector experience includes financial services, defence, retail, oil and gas, FMCG, telecoms, UN agencies and governments across Europe, the Middle East, Asia and North America. 
He is a published author regular commentator broadcast and print media, with a  special interest in the role of emotional intelligence in crisis recovery.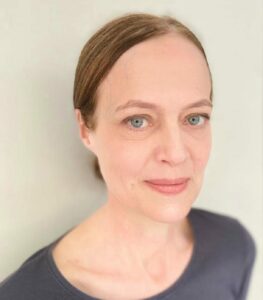 Jacky is an award-winning, internationally recognised correspondent and has reported for the BBC, Al Jazeera, The Guardian, and other titles.
She began her career as a BBC News trainee, swiftly moving to foreign news with postings in North Africa, the Middle East, the former Yugoslavia and the former Soviet Union. Her coverage of the uprising in Belgrade against Slobodan Milošević was recognised by a Royal Television Society award. Moving to Al Jazeera, Jacky was based in Jerusalem and then Paris.
She now uses her extensive experience to train those dealing with the media during fast-moving, intense stories, as well as advising on how to build successful media relationships.
Jacky speaks fluent French and German.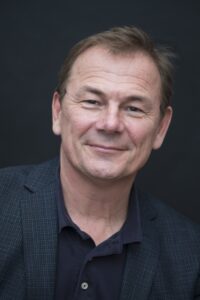 Andrew is an award-winning foreign correspondent and communications professional.  He has spent the majority of his career with Sky News.
He spent a decade as Sky's bureau chief in Moscow, Jerusalem, and then Washington DC. He covered conflicts and breaking news, reporting live and presenting programmes around the world, including Afghanistan, Libya, Gaza, Egypt, Lebanon and Iraq. Andrew also covered the Chile mine rescue and the Asia tsunami.
Latterly he spent 10 years presenting a two-hour daily live news programme on Sky News which won a Royal Television Society award in 2016. 
Andrew is a keynote speaker, a communications skills trainer, and a contributor to the Westminster Foreign Affairs think tank Global Strategy Forum.  He has a particular interest in effective storytelling and media interviews.
Our wider network of associates
In addition to our core team, Sheena Thomson Consulting has an extensive network of associates in the UK and across the globe.  Contingent on client needs, we draw upon experts with relevant skills sets or experience in:
Cyber-security intelligence
Behavioural intelligence
Mass fatality incidents
Extortion
High-risk environments and occupational health
Digital and social media crisis management